Creator: Joanne Cotter
Close at Wednesday, 26 March 2014
Jo Cotter
Well, the date and time for my huge abseil challenge has now been confirmed! I will be abseiling down 36 floors to raise money for the Save the Children Australia charity on Friday, 17th May at 3pm! Feel free to come along and watch - we'll be abseiling down the iconic Gold Tower, located at 10 Eagle Street, Brisbane City. Help me in supporting such a great cause. All donations are welcome, big or small!
Save the Children Australia
Save the Children is Australia's leading independent emergency relief and development organisation for children.  We save and protect children's lives and strive to give every child a safe and happy childhood. 
In Australia, we work in every state and territory with programs in more than 90 locations. 
Globally, Save the Children works in 119 countries and, in 2011, more than 125 million children's lives were touched by our work around the world.
Every child has the right to a healthy, educated and safe future. Sadly, this is not the reality for all children. Millions still suffer from preventable illnesses, lack of access to an education, or are abused or exploited. This isn't right, and Save the Children Australia is working hard to change this.
FUNDOMETER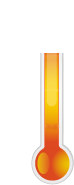 Target
$1,000
Raised So Far
Team Total
$3,030
My Total
$730
Team member of Nadia Salvetti
View
My Total: $730
Team Total: $3,030

I am aiming to raise money for charity and I would welcome any contribution, great or small, that you could make!